New System Makes It Easier To Report Hazardous Waste Violations
In case you missed it, the California Environmental Protection Agency (CALEPA) launched an online tool that makes it easier for the public to report environmental problems anywhere in the state from their smartphones, tablets and computers.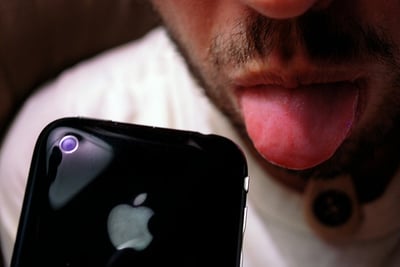 California companies need to be aware of the new system that makes it easier for citizens to report hazardous waste violations to government regulatory agencies.
We fear this change could present issues for some companies and all California companies must be aware of the new system, and take steps to prepare.
While we are all for a system that provides easy access to investigate environmental problems and punish illegal dumping and other violations, the new system will also provide easy access to disgruntled employees, angry customers and people with an axe to grind to report potential violations.
The New Tool
From the CalEPA, "Community involvement is critical to our mission to protect public health and the environment," said Secretary for Environmental Protection Matthew Rodriquez. "This new reporting system empowers the public to take action when they suspect a problem, and provides them with greater responsiveness, transparency and accountability."
The new website takes the user through the process of reporting an environmental problem, whether it's related to air or water pollution, hazardous or solid waste, or pesticides. The system can identify the user's location using GPS and allows them to upload photo, video and other documentation of the suspected hazard. The website is available in English and Spanish.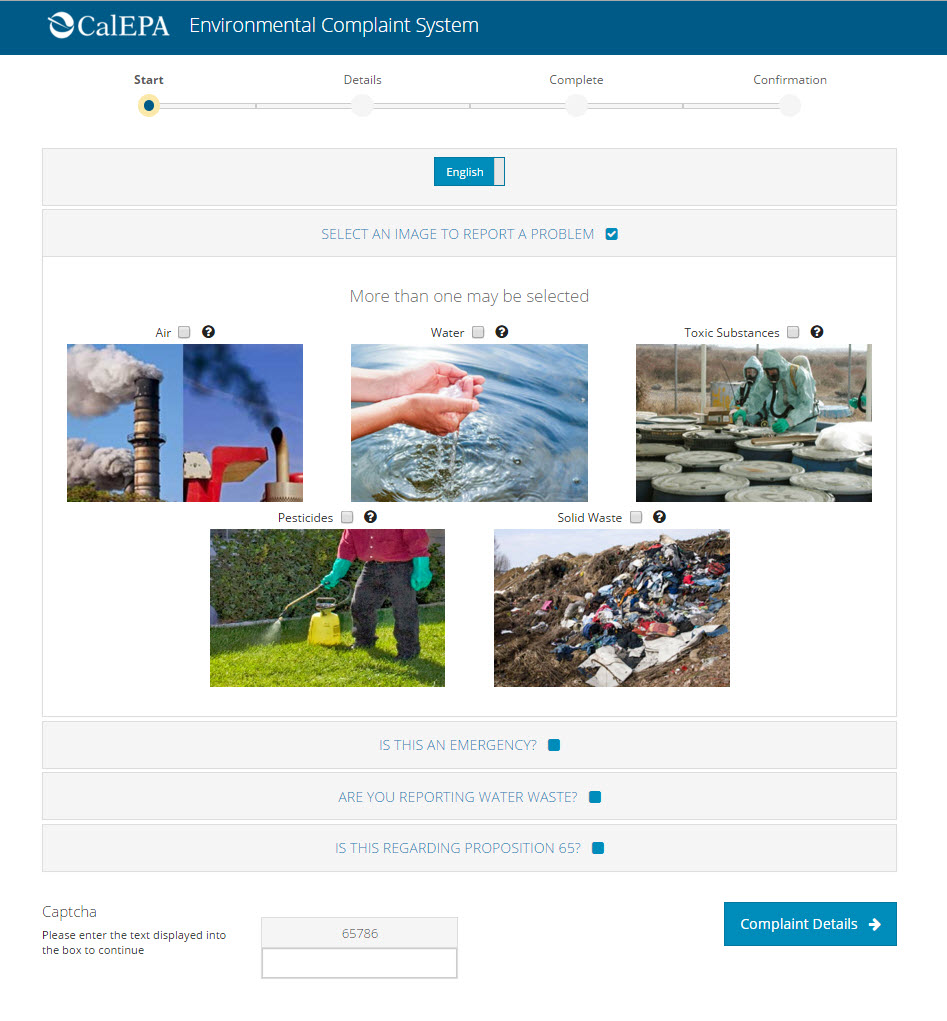 When a report is submitted, it is routed to the appropriate state or local agencies. CalEPA, along with its boards and departments, works with more than 400 state and local agencies to enforce environmental laws and regulations. If users provide an email address, they will receive an update when their complaint is referred and again when the complaint is closed. Users can also file anonymous reports.
The new website serves as an early warning system, alerting enforcement agencies of potential environmental violations, and providing witness accounts and documentation for investigations. This helps CalEPA and our partners at the local level address and resolve issues earlier, before they become bigger problems. (Source: CalEPA)
Companies Must Prepare
The new CalEPA system supports state and local environmental enforcement efforts by providing a statewide tool that can ensure environmental reports reach the proper authority, regardless of the location or the type of pollution. It also assists communities and agencies that may not have the resources to build their own online systems.
California companies must be prepared in the event a problem is reported, particularly if it involves the California Department of Toxic Substances Control (DTSC). The DTSC has broad investigation powers, and can investigate without notice.
The most common inspection is the Compliance Evaluation Inspection (CEI). This is a rigorous inspection that checks all aspects of a facility's hazardous waste operations. With all but a few exceptions, NO PRIOR NOTICE IS GIVEN TO A FACILITY PRIOR TO AN INSPECTION.
This means that inspectors will show up at a facility, identify themselves as DTSC inspectors, present their agency credentials and ask for the person in charge of maintaining the facility's hazardous waste compliance program. The inspector informs the compliance manager about the purpose of the inspection and requests, obtains and documents consent to conduct the inspection from the operator prior to beginning the inspection.
Preparation begins with an understanding of your facilities hazardous waste generator status, and the requirements associated with your status. For most companies it is wise to bring in a licensed and qualified company that specializes in handling the hazardous waste that your facility generates.
How to Avoid Hazardous Waste Violations
It is extremely important for organizations to evaluate their waste handling and disposal procedures before an inspection.
A good first step in understanding potential problem areas is to know what hazardous waste regulators are looking for, and evaluating your current operations. Download a copy of our ebook, "The Top 10 Hazardous Waste Violations and How to Avoid Them." This ebook will give you a thorough understanding problem areas and their solutions.
Don't get caught unprepared!
Image: Photo by Bryan Rosengrant / CC BY