You've all probably seen, or have been directly involved in, a scenario where you have a specific hazardous waste disposal project to perform and you ask several companies to quote it for you.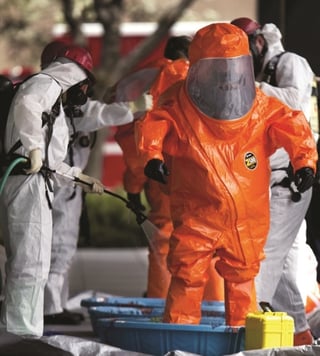 Shortly thereafter, you receive several quotes with prices all over the map. That's when the questions start running through your mind.
Why so many different prices for the same service?
This guy's quote is way below the others, so what's he potentially hiding?
What's this charge for? And, why has this quote got State and local taxes
in it and the others don't?
The bottom line for you is… how do you determine if the price quotes you have just received are fair?
Announcing the Shop Your Hazardous Waste List Program
At IDR, we believe in the integrity of giving our customers a fair price with no hidden fees or surprises.
Which is why we are launching our Shop Your Hazardous Waste List Program. This program is designed to give businesses an opportunity to see if the price they received from other vendors is a fair one.
You might be thinking this is just another quote scenario. But, its actually not. The difference is, we do not ask which company is providing you with the other quote. All we need is the name and description of the waste, whether it is a liquid or solid, the size of the container and the quantity.
What is the advantage of using our Shop Your Hazardous Waste List Program? Since we do not know who the other vendor is, you get an unbiased appraisal of the costs involved for the disposal. No more undercutting the competition's prices just to land the job. You get an honest assessment of the work involved and the pricing to go with it.
Once you receive our price, you can quickly and confidently compare the quoted services and decide for yourself if you are receiving a fair price.
Too often vendors will low ball the initial quote and then tack on surcharges, hidden transportation fees, profiling fees and so on that make your hazardous waste disposal project doomed for the start.
We are so confident that our prices are competitive, and coupled with our outstanding service and technical expertise, you will find we are a strong match for any vendor out there. It doesn't matter if the job is small or large, we have the capability of handling your specific needs.