There must be some "SMOKING" going on, since it's the only way to explain the choices by this month's "Dumbest Hazardous Waste Violators."
Something's in the water in the Mahoning River in Northeast Ohio-- a slurry of toxic oil-based drilling mud, containing benzene, toluene and other hazardous pollutants.
What Happened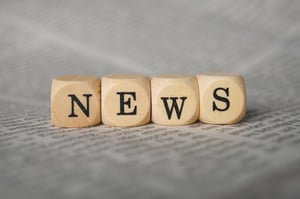 The Cleveland Plain Dealer reported on Monday, March 24, 2014, the story of Benedict Lupo, the owner of Hardrock Excavating, a Youngstown oil and gas drilling company, who pleaded guilty to ordering an employee to dump tens of thousands of gallons of fracking waste into a tributary of the Mahoning River.
Lupo, 63, of Poland, Ohio, faces a sentence of up to three years in federal prison and could be ordered to pay restitution of more than $3 million, plus fines of up to $1 million for his crimes. YIKES!
Nugent sentenced Lupo's former employee, Michael Guesman, 34, of Cortland, to three years' probation last week after he pleaded guilty to the same Clean Water Act crime as his boss.
Guesman, a worker at Hardrock Excavating, testified that Lupo ordered him to run a hose from the 20,000-gallon storage tanks to a nearby storm-water drain and dump the polluted waste water, which eventually reached the Mahoning River.
The wastewater was a byproduct of Lupo's hydraulic fracturing operations — commonly known as "fracking" — consisting of saltwater brine and a slurry of toxic oil-based drilling mud, containing benzene, toluene and other hazardous pollutants.
Guesman said he was afraid of losing his job if he failed to comply with Lupo's orders.
Guesman lost his job, however, after Hardrock Excavating went out of business, and Lupo fired most of his employees, Beeson said.
Guesman admitted dumping the polluted water into the drain on at least 20 occasions between Nov. 1, 2012, and Jan. 31, 2013. (Source: Cleveland Plain Dealer)
It doesn't pay to pollute. You will get caught, usually by a disgruntled former employee.
Welcome To Hall Of Shame Status Benny!
Illegal Dumping Is Not a Viable Business Strategy
In unrelated news, hats off to the Thatcher Company of Salt Lake City, Utah for a particularly great job of training their employees. The Daytona Beach News Journal also reported on the 24th about some questionable hazardous waste disposal practices at a Deland, Florida manufacturing facility operated by Thatcher, a "major chemical supplier and distributor."
Instead of following the protocols laid out by the EPA for the proper disposal of hazardous waste, the geniuses at the Deland plant decided it was a better practice to ILLEGALLY DUMP their waste by BURYING it behind the chemical plant.
Sounds very similar to our friends in Alabama.
The department inspected the DeLand plant last August after receiving an anonymous complaint that chemicals were being buried on site, state documents show. Inspectors reported finding a "significant amount of waste and contaminated soil." Documents show inspectors discovered plant employees had buried ferric sulfate sludge in seven or eight pits, anywhere from six to 15 feet in depth, in a wooded area behind the site during 2010 and 2011.
The department stated the sludge is a byproduct of a production process that takes place at the plant.
In an email sent to the department just a couple of days after the initial inspection, Darren Bauer of Thatcher said the company's own internal investigation confirmed that sludge had been "disposed of improperly" at the DeLand site.
Bauer wrote the company had suspended the plant manager and was "committed to taking whatever steps are needed to resolve this situation."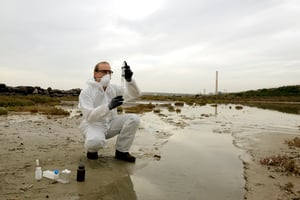 The department eventually estimated the facility's staff had buried between 100,000 to 200,000 thousand pounds of ferric sulfate sludge. Department spokeswoman Christine Daniel said the company was advised last August to cease the improper activity and no other burying took place.
In subsequent inspections, department inspectors also found the facility had improperly discharged waste products at its facility in Palmetto, Fla., including discharging pollutants into a nearby storm water management system.
State documents also conclude the company failed to train its employees in hazardous waste management, did not determine whether hazardous sludge was being generated, failed to notify officials of its hazardous waste activities and did not properly identify containers or minimize releases from "roll-off" containers. (Source: Daytona Beach News Journal)
Great job with the training Thatcher!
Bottom Line
These types of stories, while extreme, indicate why communities are getting tired of having toxic polluters in their back yards, and rising up like the new Los Angeles County Task Force to do something about it. Companies need to BEWARE that this type of behavior won't go unpunished.
Illegal dumping and improperly trained employees are two of the most common ways that companies get into regulatory and criminal HOT WATER.
Don't become a headline, get educated on the proper way to handle your business. Download a copy of our eBook – "The Top 10 Hazardous Waste Violations & How to Avoid Them."