Yesterday we hit the "Daily Double." Two stories hit the newswire about hazardous waste violators getting into hot water due to questionable business practices with hazardous waste management. We thought we would take a minute and share what NOT to do when handling hazardous waste.
Case #1
The Los Angeles Times ran a story about Electro-Forming; a Richmond, California based plating company that has been in hot water with the California Department of Toxic Substances Control (DTSC). According to the Times article, Contra Costa County Superior Court Judge Judith Craddick ordered Electro-Forming, to remove large quantities of hazardous waste, including potentially deadly cyanide, after state officials argued that it poses a health threat to nearby residents." (Source: Los Angeles Times)
Among the highlights of Electro-Forming's Hall of Shame actions:
"In 2012, a former employee at the company told regulators that he had been dumping 55-gallon drums of hazardous waste from the plant down the laundry room sink at the home of the company's owner, according to court papers — an act that would be illegal." REALLY?
"In March of this year, investigators from the toxics department served a search warrant on the company and found a host of problems, including cyanide being stored near highly acidic solutions, which, if accidentally mixed, could form a deadly gas, according to court papers." THIS IS NOT AS UNCOMMON AS YOU WOULD THINK!
Electro-Forming was ordered to safely remove the offending hazardous waste in the next 30 days and faces significant fines.
Do You Think Burying Computers in a Remote Location is Good Business?

See How One School Got Caught

.
Case #2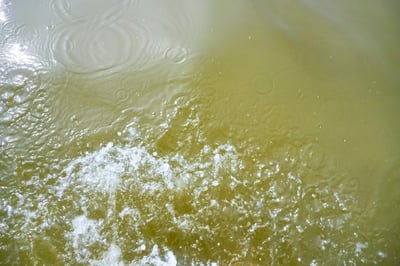 Our second "Hall of Shame" candidate pleaded guilty to violating the Occupational Safety and Health Act and making a false statement. They will be doing time in a Federal Penitentiary. This article is courtesy of Landline Magazine:
"Matthew L. Bowman, 41, former president of Port Arthur Chemical and Environmental Services LLC (PACES), and CES Environmental Services of Houston, Texas, pleaded guilty to violating the Occupational Safety and Health Act and making a false statement."
"According to court documents, Bowman did not have the proper permits to treat hazardous waste or recycle waste oil and commercial wastewater and ordered his employees to "falsify transportation documents to conceal that the wastewater was coming from PACES after a disposal facility put a moratorium on all shipments from PACES after it received loads containing hydrogen sulfide."

"Two of Bowman's drivers, Joey Sutter and Charles Sittig, died within four months of each other in Dec. 18, 2008, and April 14, 2009. According to the Department of Justice, both died due to hydrogen sulfide exposure. Court documents allege Bowman illegally hauled hazardous loads using false documents, did not have the required placards, and did not provide his drivers with the proper safety controls to prevent them from "exposure above harmful limits." (Source: Landline Magazine)
Final Thoughts
From time to time, we meet with business owners that do not like the "excessive regulation" over the handling of hazardous waste.
These stories highlight the lengths that some people will go to avoid federal and state regulation. More importantly, it shows the price they paid for not compliantly handling their waste streams. Costly cleanup, fines, prison time, and unfortunately, the wrongful death of employees are the net result of people trying to shortcut the system.
Please don't let your business get reported for something like this. It's just not worth it!