Hazardous Waste Problems Ruin Business Man
In a new article by Melissa Bailey of the New Haven Independent, a New Haven painting company says that the State, namely the Department of Energy and Environmental Protection (DEEP), has ruined them forever.
$743,500 Fine.
The State of Connecticut ordered the painting company to pay $743,500 for alleged violations of state
environmental laws. Bruno Suraci, the owner of the painting company, and his brother built the company up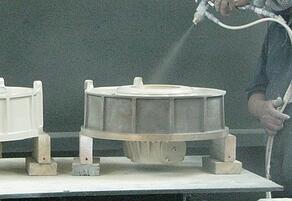 from nothing into a $10 million company 20 years ago. Now he says he may have to file personal bankruptcy, because he has no money left to fight the State with. Suraci said he has spent about $440,000 in attorney fees, consultants and environmental upgrades. He has also had to lay off the vast majority of his workforce, which was once 180 employees but is now down to 12.
Most of the violations stem not from illegally dumping hazardous waste materials, but from improperly stored and label hazardous waste, lacking permits regarding that waste, and failure to train his employees in how to handle the waste. While Suraci categorized the State's claims against him as an egregious attack of a small business in Connecticut, the State refutes Suraci's account of what happened.
Problems Stemmed for Taking the State's Advice.
Suraci claims that most of his problems stemmed for taking DEEP's advice in the first place. He got rid of older paint that DEEP advised him to dispose of, even though he felt the paint was still good. Then he started labeling recyclable materials as "hazardous," which pushed him into a Large Generator status and placed him in a much stricter category requiring more permits and higher standards of operation. Then, DEEP issued a Notice of Violation for his company without him actually causing any actual pollution.
Whether DEEP is correct or Suraci is correct, it makes no difference if you end up going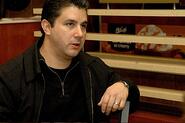 bankrupt in defending yourself. Establishing safe and legal hazardous waste disposal and storage practices early will keep this sort of problem away from your door.
This latest story, while taking place in another State, is just another example of how trying to avoid the fees associated with proper hazardous waste management and disposal, can end up costing you everything!
Don't let yourself end up in the same situation!
You can read Melissa Bailey's full story here.